And I may never go again.
Unless it's to pick up my packet for some future ride like the TD 5 Borough Ride next year (if it'll be the same setup again), which will only be to pick up my stuff.
The Bike Expo was spread out across two days, May 1 and 2, on the Manhattan side of the East River. I went on the second day, taking the opportunity to break away from the near-suffocating drudgery of end-of-semester papers. It's my one moment to tell myself that I have a life in grad school. Oh, who am I kidding?!
After a winter of dust collecting on Rocinanté, I'm renewing my efforts to biking more and more, and I'm learning that biking in NYC isn't all that bad. Of course, I have yet to venture out during rainy days for fear of slippage. And I've had a few close calls with the pesky right-hooking drivers or even the left-hooking drivers when the bike lane is on the left side. I particularly enjoy being sandwiched between large vans and cars parks in bike lanes. Yup. That is my all-time favorite, and getting honked at for just about everything.
Don't flip the bird. Don't flip the bird.
Back to Bike Expo day 2.
I've never been to an "expo" before, but my short-lived training as a journalist and grad student has created a sad sense of expectations for free swag. I was expecting that I'd be going home with some free shit scooped off of show tables and shoved into my petite frame but alas… mission free swag grab largely failed to materialize.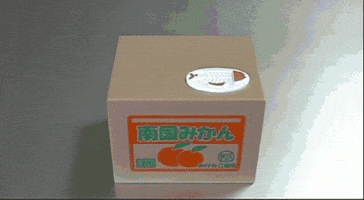 I'm not even sure I really knew what I expected. But after a loop around the expo, being sandwiched by tourists and cycling folks from all over, I realized that the expo felt like the shopping mall before every major holiday. Sure, this was an opportunity for brands to showcase their new gear but it was, all in all, a huge orgy of material consumption. Capitalism at work.
Oh hi Bike Expo. HERE! Take my monies!!!!
I might come across as being a hard-ass about it, but perhaps that says more about how "green" I am to a subset of the cycling "culture" that exists. There were plenty of things I wanted sure. I mean, who doesn't want that (n+1)+1 bike? Or a different color helmet? Or gazillions of price-slashed jerseys? Fancy strobe lights?! The brand names.
I just didn't really need any of these things. I did end up getting an a new fitness tracker. My humble Garmin Forerunner 10 just wasn't cutting it in terms of meeting my needs. So after chatting with the lovely lady at the Polar booth and getting some knowledge down, I treated myself. I'm pretty excited for this new fitness toy. Maybe I'll do an amateur review of it at some point.
Anytime we bike fiends talk about our biking trips, food will always be in the story. The food options at the expo itself weren't all the impressive. Well, at least not for someone who has a gluten restriction. The pizza and the Philly cheese steak sandwiches looked really good. Luckily, there was one food stand that was satisfying enough to keep the hunger grumbling at bay: La Crêpe c'est si bon.
That's right. Gluten free crepes. Sweet or savory.
I should've gotten one of each to ensure optimal feeding prior to biking home but I only got a savory crepe stuffed with cheese, ham, spinach, tomatoes, and mushrooms. Not bad. Not bad at all.
So with a crepe digesting in my belly, a handful of outdoor NY adventure pamphlets, and a new toy to look forward to, I retrieved my back and headed home.
While my ride is a bit further than it was when I lived in Bushwick, I'm quite enjoying the variety in the routes I have at my disposal going towards Prospect Park. I also think I'm getting a better hang of directionality. I try to remember my routes before I start pedaling, but I noticed a decline in an automatic pull to reference my phone each time I think I might have missed a turn.
Instincts are pretty dope. (Until you're clearly going the wrong way.)